Not to be confused with Tachometer.
The RPM gauge (

: Kierroslukumittari)is a car part which can be found along with Grille GT on the south-east-ish side of the dirt track, just before the hairpin corner. It is attached to the left-hand side of the dashboard meters with 2x7mm bolts. The clock gauge can be installed in place of the RPM gauge; both cannot be installed at the same time.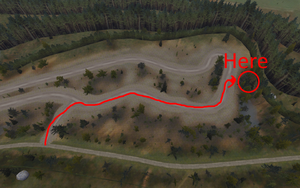 Trivia
[
]
The gauge goes up to 8,000 rpm, redline starts at 7,250.
Before the addition of the GT trim to the game, this part could be found near Fleetari Repair Shop.