Johannes Rojola, also known as ToplessGun on Steam and RoyalJohnLove on YouTube, is the developer of My Summer Car under Amistech. Before creating the game; he specialized in making and performing music such as KTROPR - Marjatta, Meat From Boers,and Lennetään avaruustanssiin, he also produced music under aliases DJ Sirpa and Max Cancer. He's also made videos on older video games, mainly about old computers and the Philips CD-i console. Rojola also played the lead part in a popular Finnish mockumentary on old Commodore 64 sports games with his friend Rami Airola.
He is known for a comedic English accent, which you can see in his video showcasing a much older version of the game such as My Summer Car: What is it all about!.
Rojola created My Summer Car with the help of his wife Kaarina Rojola, who has done many of the textures for the game, such as the house interiors and products at the store, and is also the voice actor of Suski. His friends have also provided some of the soundtracks and voices for different characters.
Johannes Rojola has appeared with his friend Rami Airola in various short films. Some of them are in English and you can see them on Rami's channel simply called "Airola". One of these films can even be found playing on the TV inside the player's in-game house.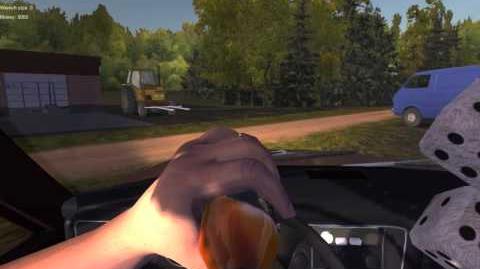 External links
[
]